I've compiled a list of my top Valentine's Day dessert recipes so you don't have to scour the internet to find the right one. I've included a wide variety, whether you're wanting to bake something festive, rich and chocolatey, or something you just want to dig a spoon into and share.
A quick way to find the dietary restricted recipes, simply hit command + F or ctrl + F on your keyboard and word search "gluten free" or "vegan" on this post. It will take you straight to those recipes! Otherwise, I highly recommend scrolling through this entire list of 25 Valentine's Day dessert recipes until you find a dessert that I know you'll love.
---
Valentine's Day Chocolate Bars & Brownies
---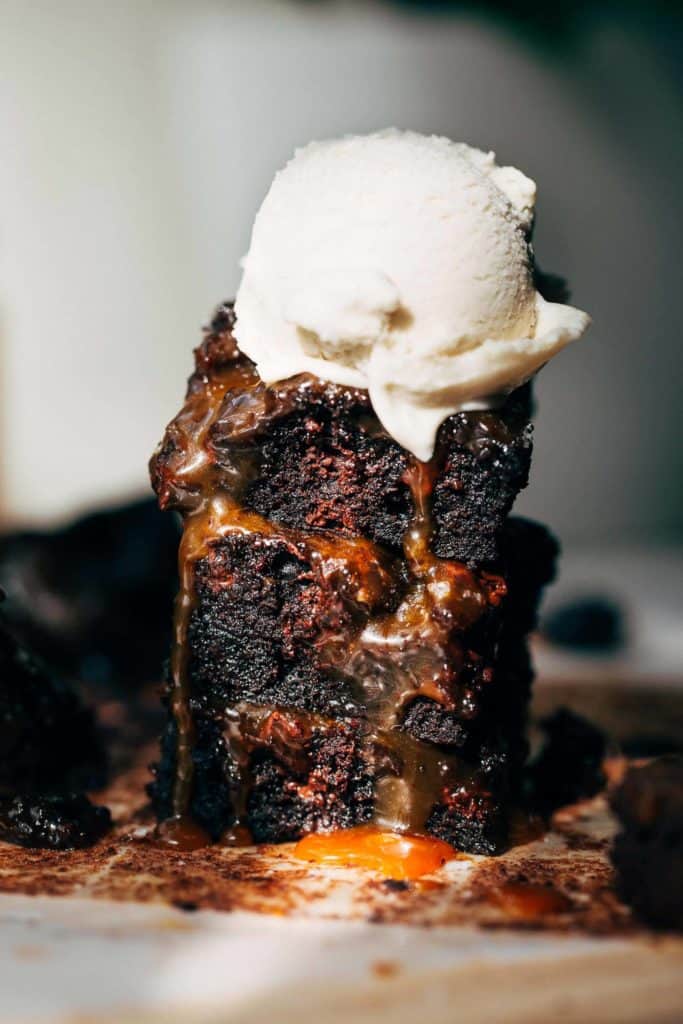 These rich brownies are the definition of indulgence. Fudgy dark chocolate brownies are baked with pools of salted caramel all throughout.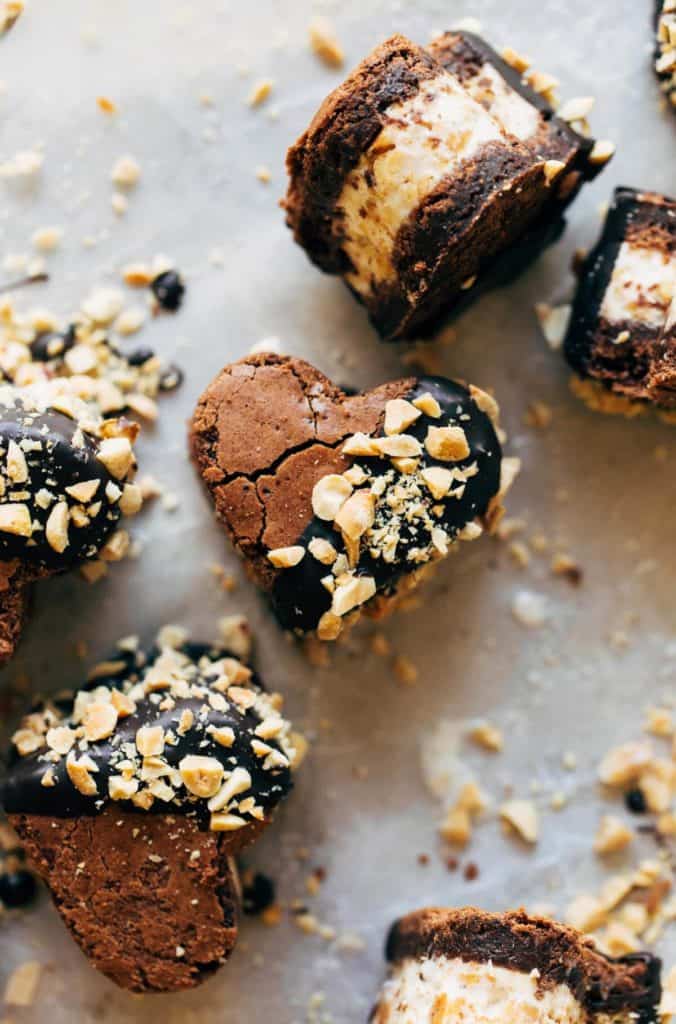 These cute brownies are cut into hearts and sandwiched with peanut butter ice cream. They're the perfect frozen treat for Valentine's Day!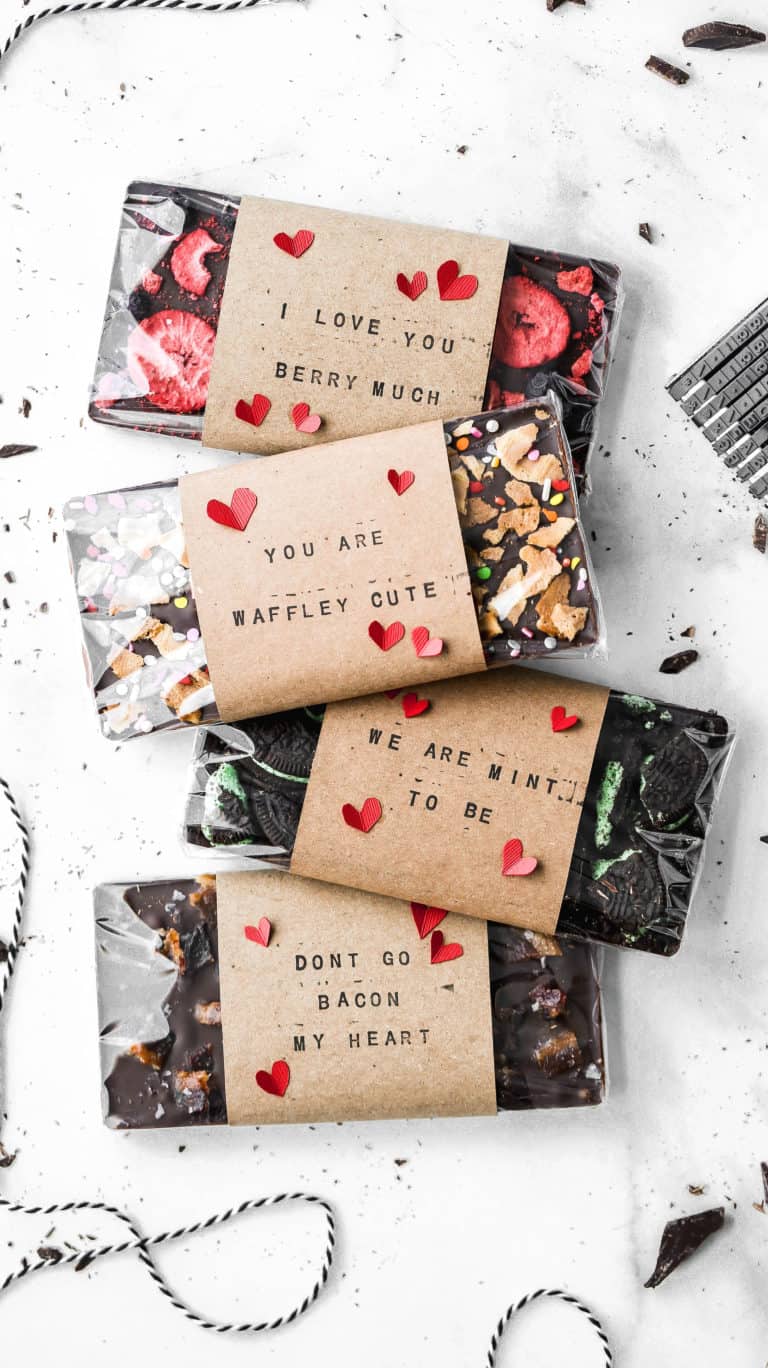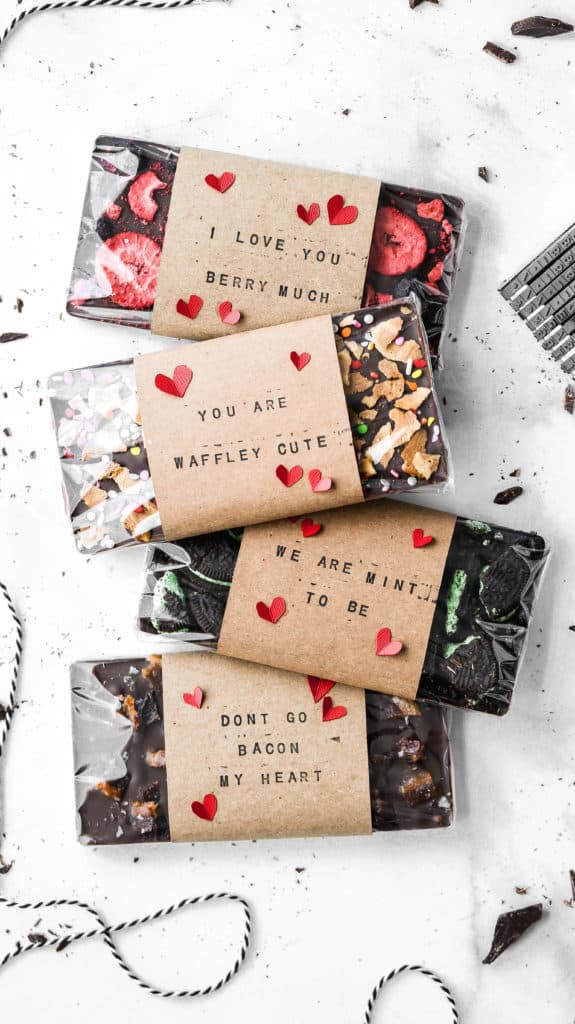 Why write a Valentine's Day card when you can spread love with chocolate? These bars are made with different flavors and wrapped in cute love puns. They're also really easy to make!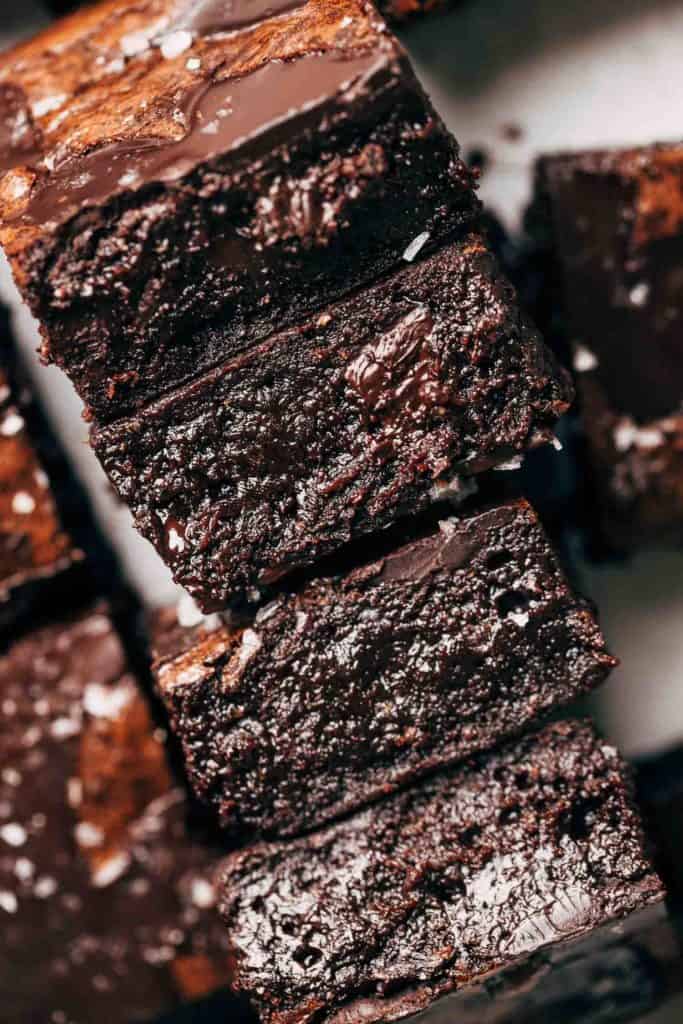 If you want a sexy dessert, these salted dark chocolate brownies are it. They're really rich with a deep flavor that isn't too sweet.
These brownies are the definition of gooey. Rich tahini brownies are baked with a layer of Nutella in the middle. Who wouldn't love that??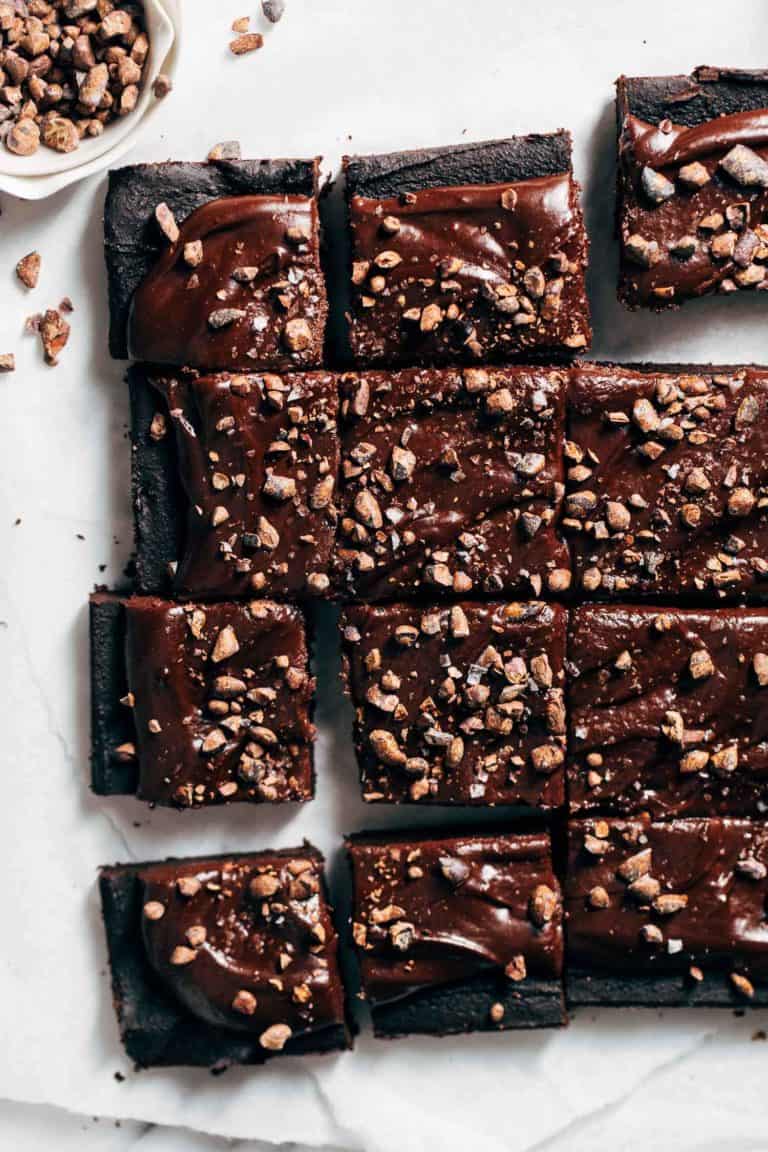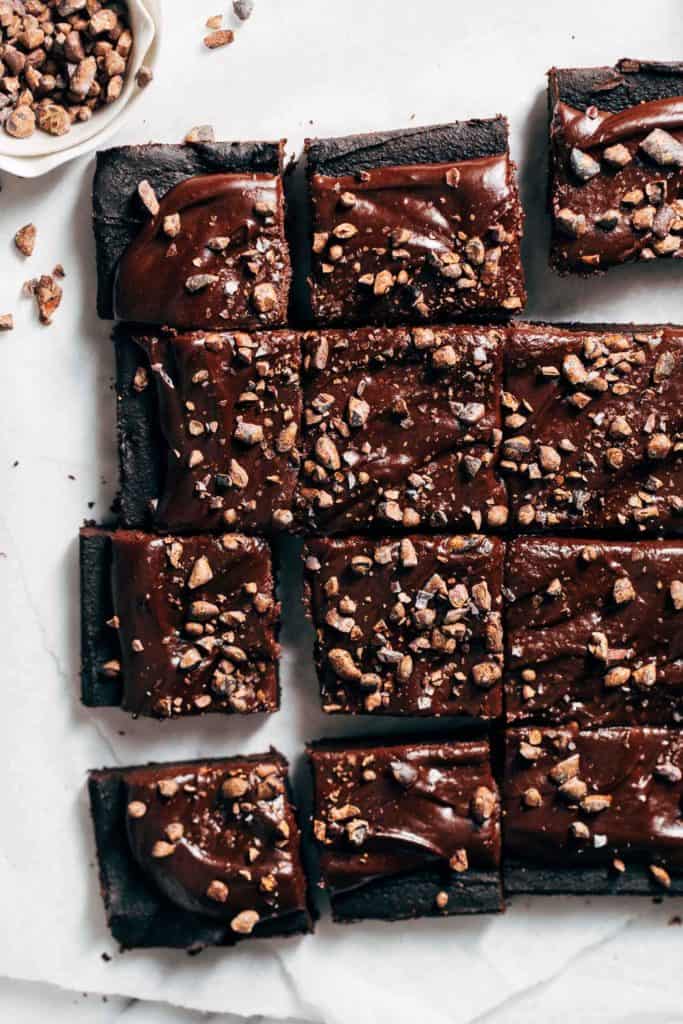 If you're in need of a lighter dessert, especially after eating a big Valentine's Day dinner, these chickpea brownies are perfect. They taste nothing like chickpeas and everything like a delicious fudgy brownie, minus the gluten and dairy.
If you're looking for a unique but festive recipe, these raspberry mousse bars are so fun to make and taste so fancy! Easy raspberry mousse is frozen, sliced, and dipped in chocolate.
---
Valentine's Day Shared Desserts
---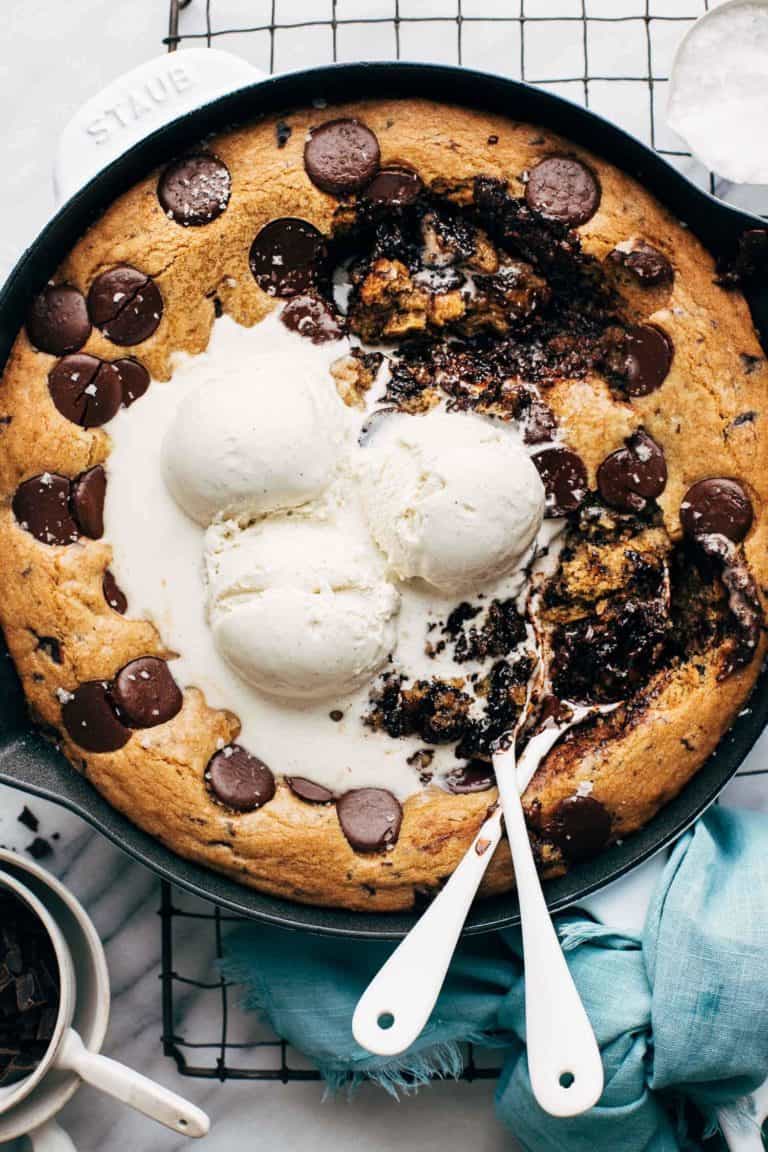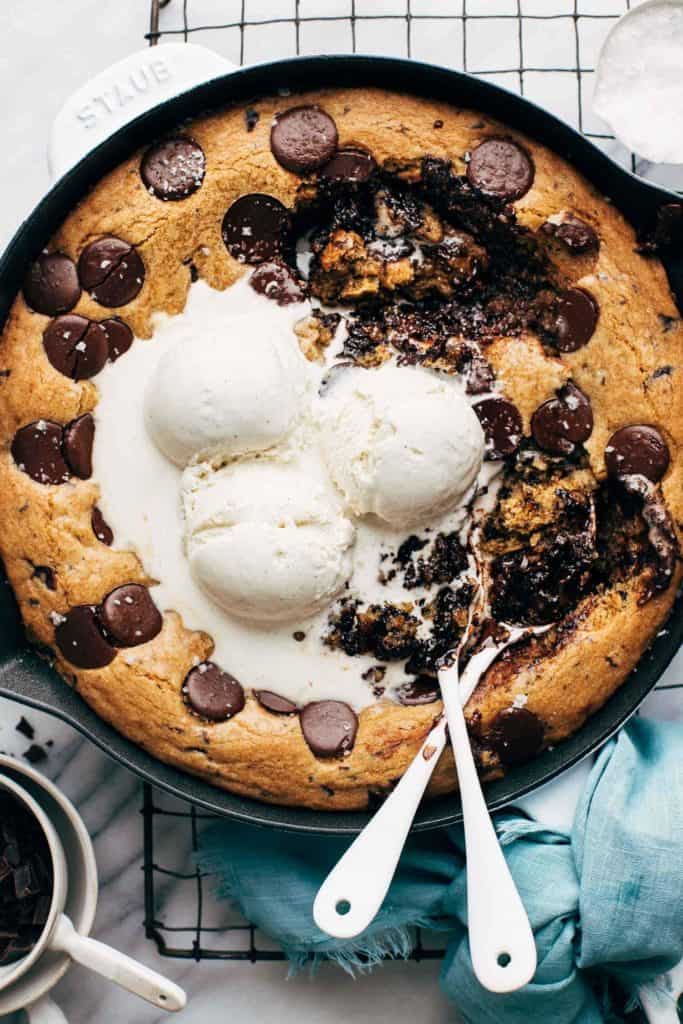 Nothing says love like digging two spoons into a warm skillet cookie. This one is really quick and easy to make! Top with ice cream, fudge, or eat as is.
Monkey bread isn't a typical Valentine's Day dessert, but there's something about sharing these little dough bites with your loved one. It's unique, unexpected, and so delicious.
If you want brownies but need something really quick and simple, this skillet brownie is it. It's warm, gooey, and you're able to dig right in after it's baked.
Taking the chocolate chip skillet cookie up a notch with a layer of Nutella in the middle. It's extra melty and extra yummy.
A gluten free option for those with any allergies or sensitivities! This oatmeal skillet cookie is extra gooey and topped with salted caramel sauce.
---
Red Velvet Valentine's Day Desserts
---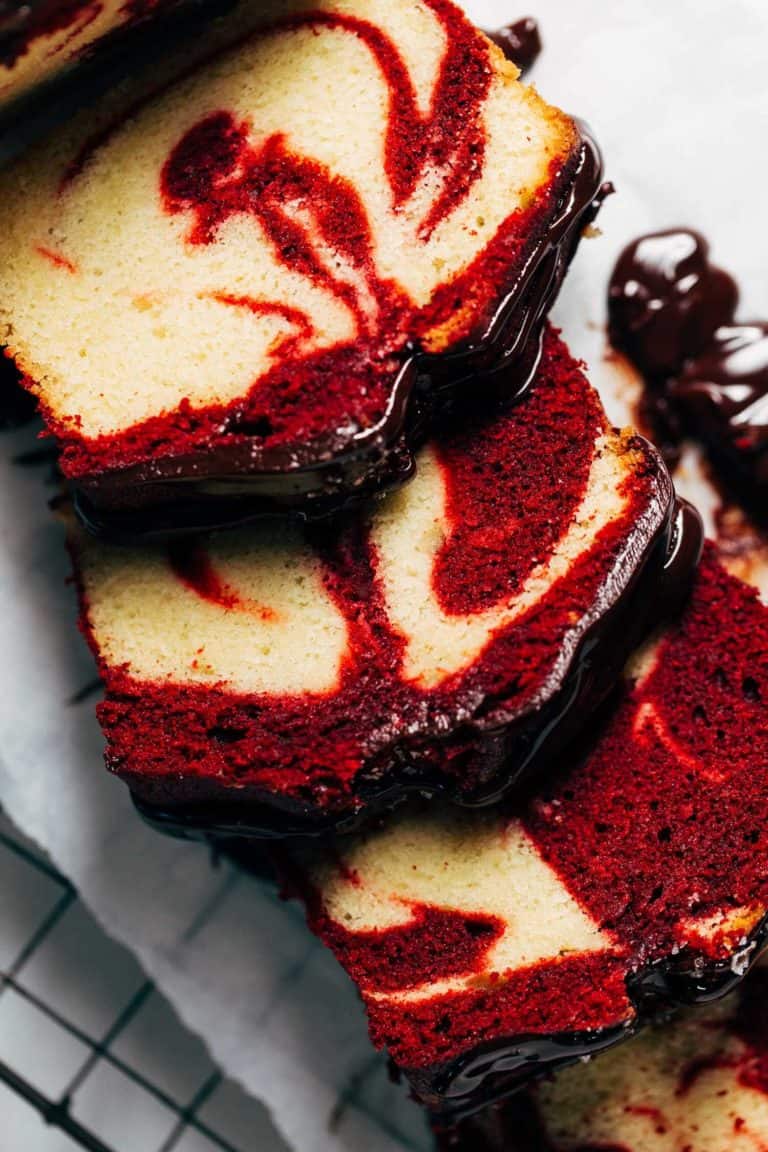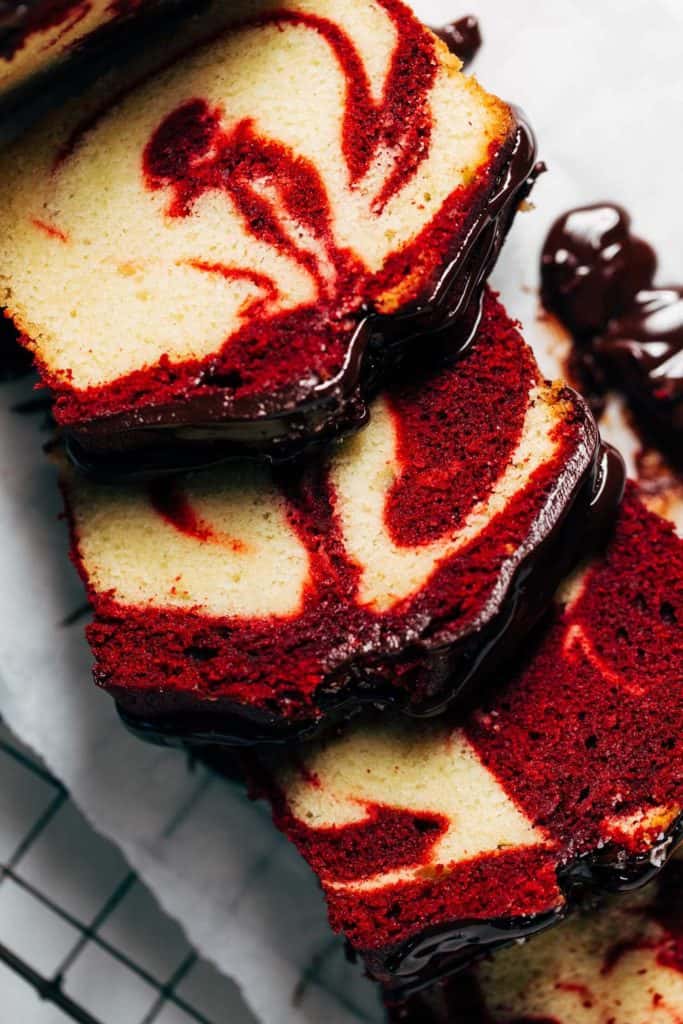 It's not Valentine's Day without red velvet and this pound cake fits the bill. It's rich, tender, and swirled with red velvet batter. To bring in the light chocolate flavor, it's topped with a drizzle of chocolate ganache.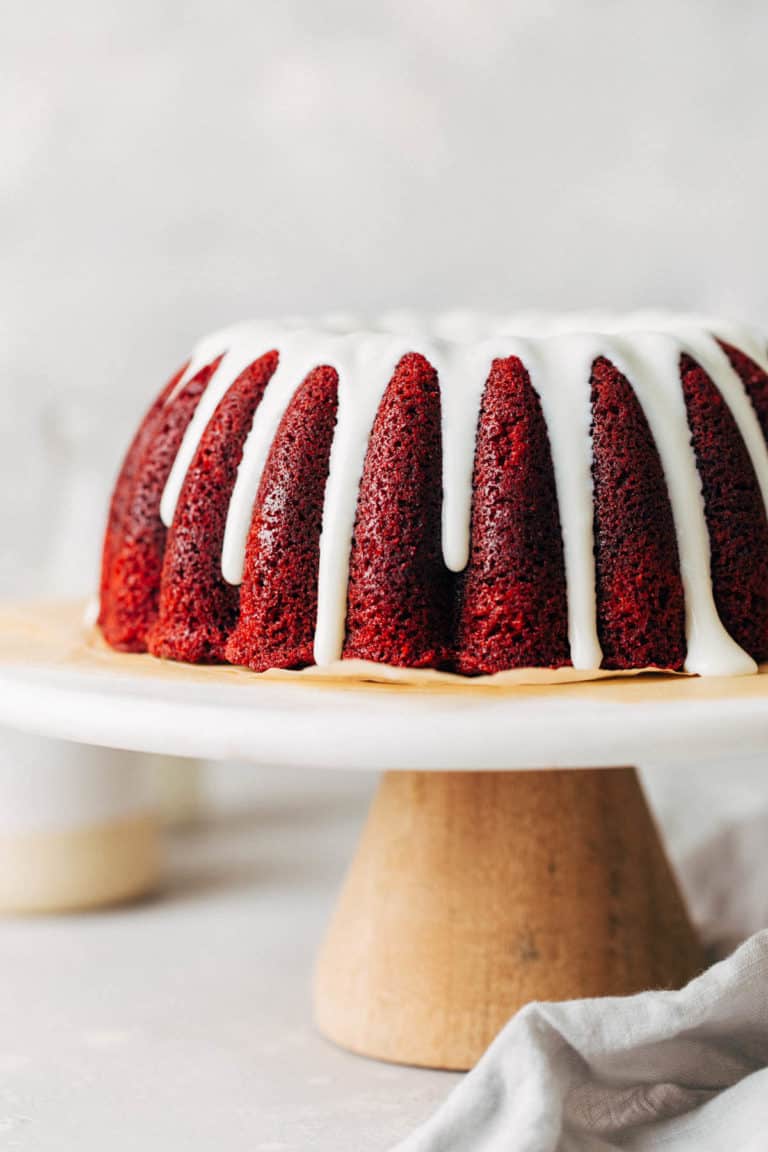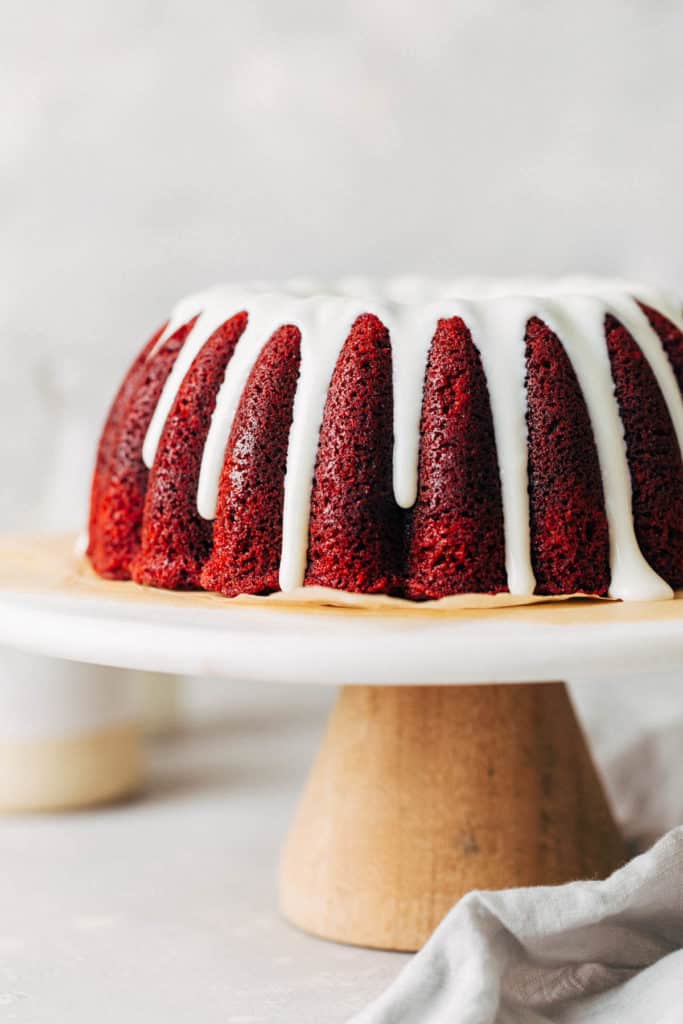 This is for any red velvet purist, because this bundt cake is nothing but RED VELVET. It's super moist and tender with a cream cheese glaze.
This is a fun spin in red velvet with a brownie crust, Oreo center, and creamy red velvet cheesecake on top. It's tough to just have one!
---
Valentine's Day Cookie Recipes
---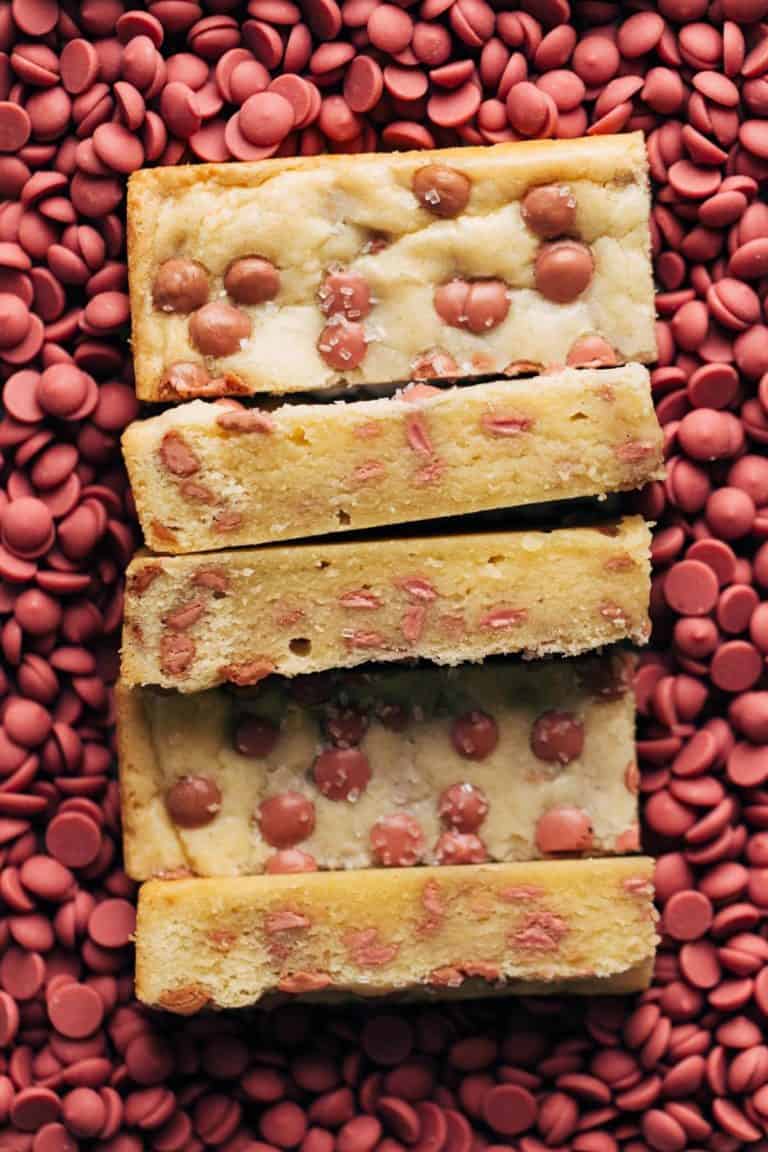 Ruby chocolate just screams Valentine's Day due to its beautiful pink color and unique fruity flavor. It's delicious in this extra buttery shortbread.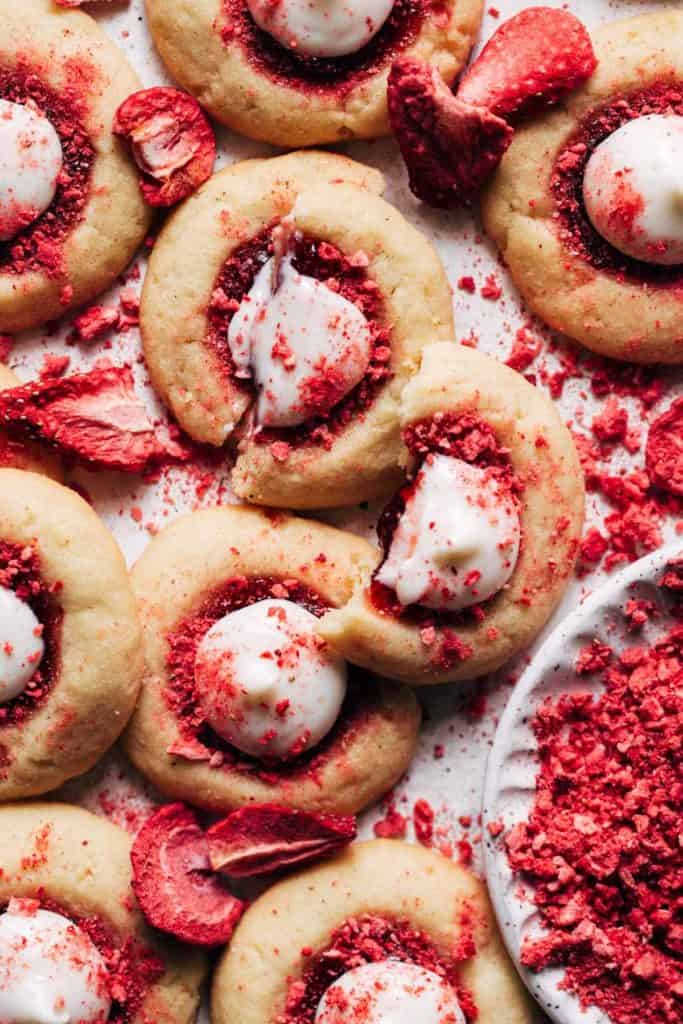 Strawberries, sugar cookies, and cheesecake wrapped up all in one! These cookies are so eye-catching and also really easy to make. It takes all the work out of making a cheesecake from scratch!
This is my perfect cut out sugar cookie recipe that can be cut into any shape, including hearts! I top mine with smooth cream cheese frosting, but feel free to add any icing and decoration you like.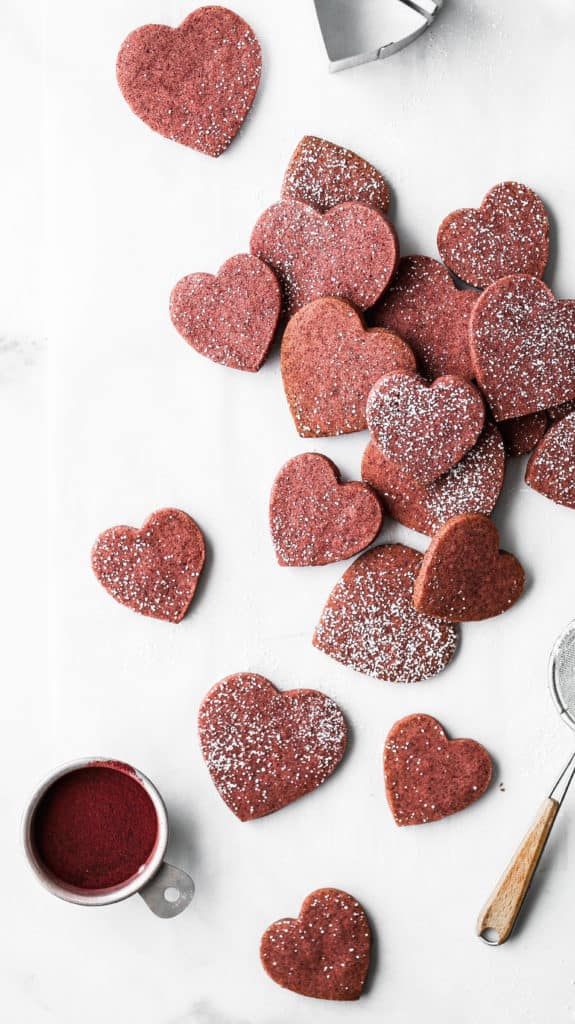 This dessert is simple but elegant with buttery shortbread and a light dusting of powdered sugar. They're colored with beet powder for a unique look and natural dye!
---
Valentine's Day Cake Recipes
---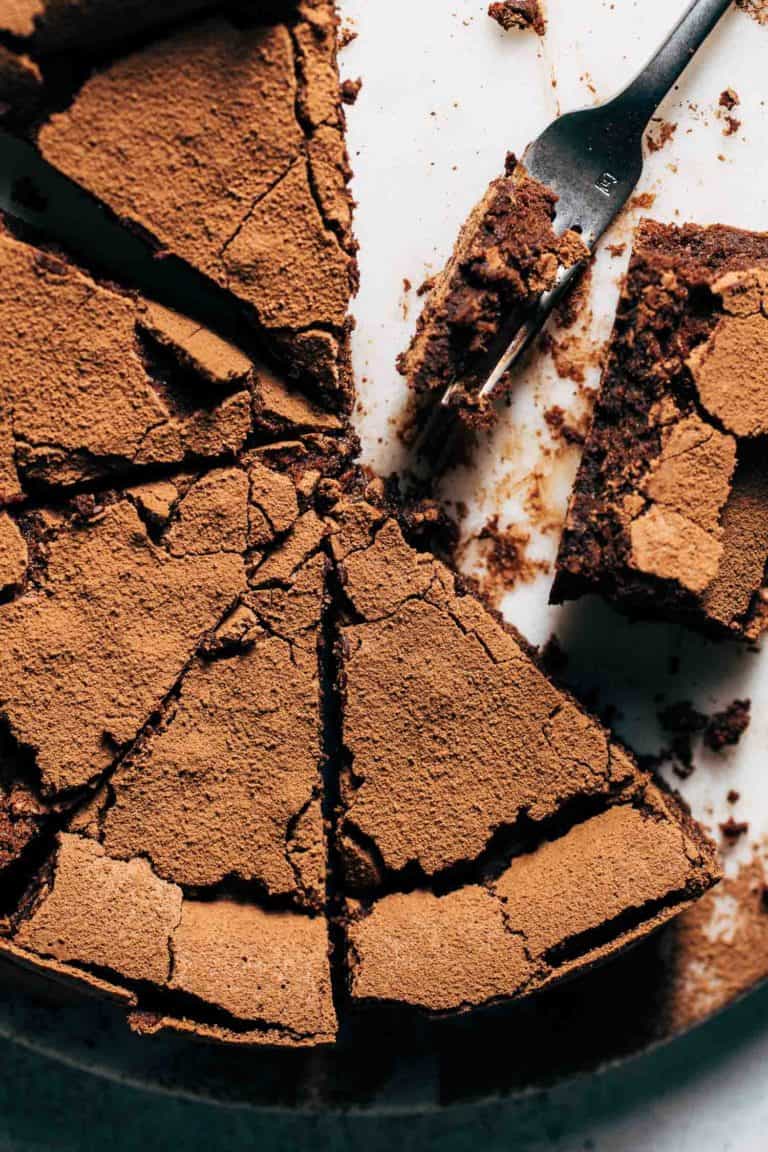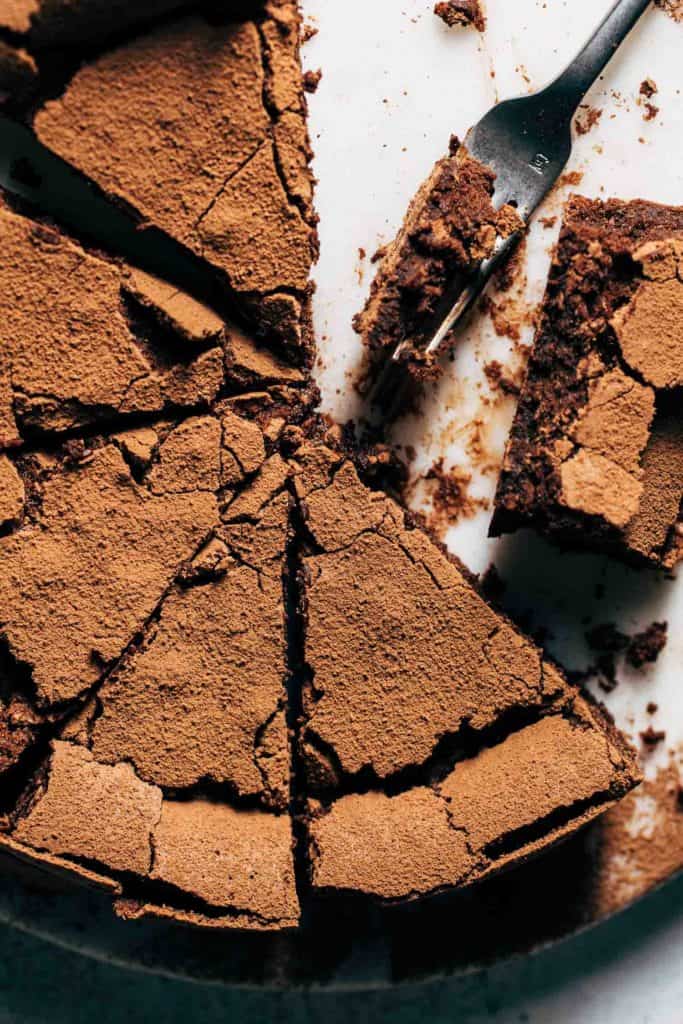 This is my personal favorite. It's a mature dessert that is naturally gluten free and dairy free. It's rich and fudgy but with a melt-in-your-mouth texture. Top with ice cream, berries, whipped cream, sugar, or eat as is!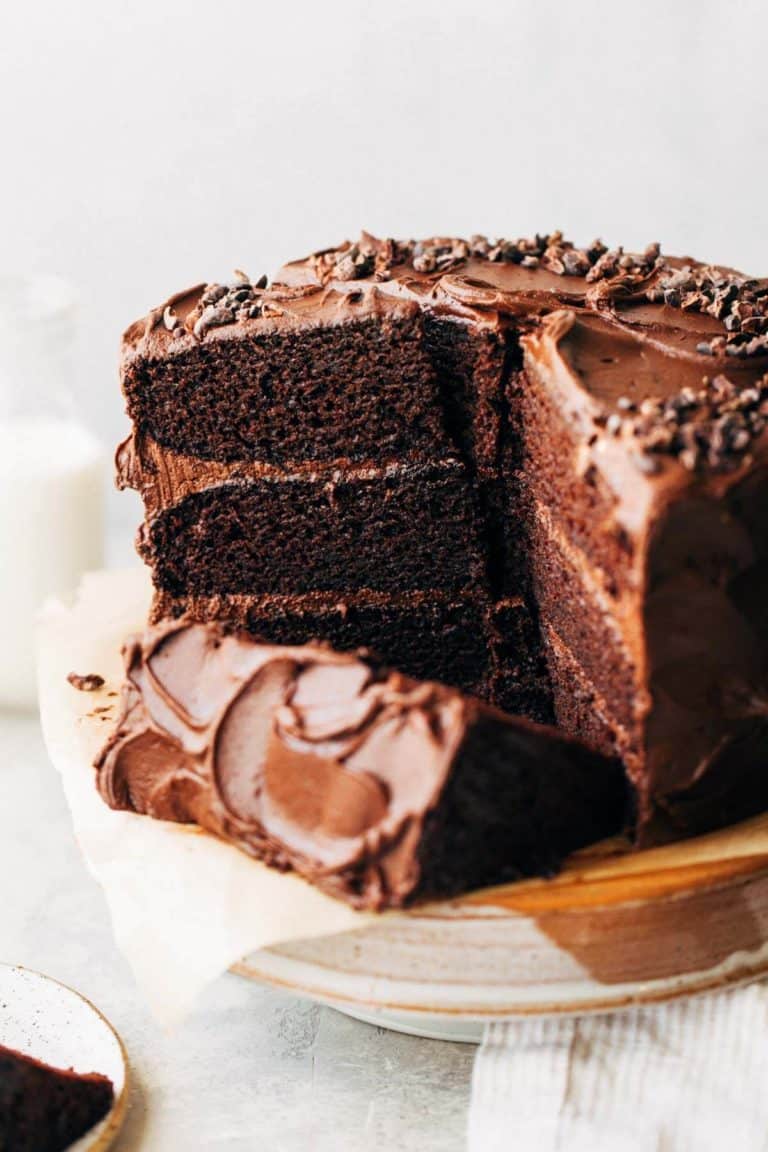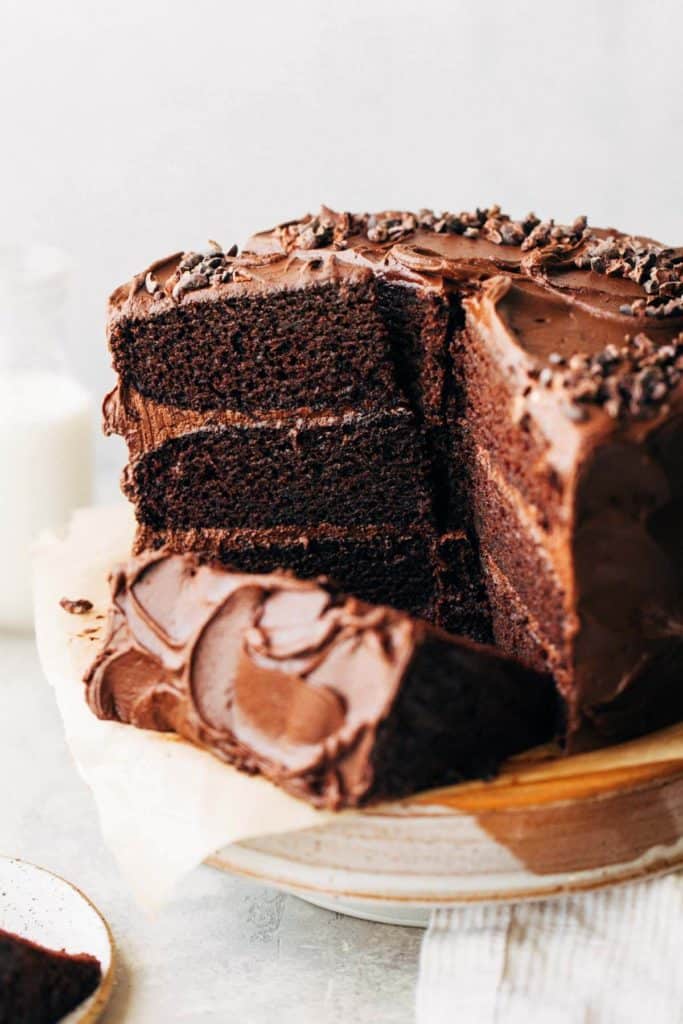 If you're going to make a classic chocolate cake for Valentine's Day, make this one. Even if you're not vegan, you will be blown away by how rich and fudgy this cake is!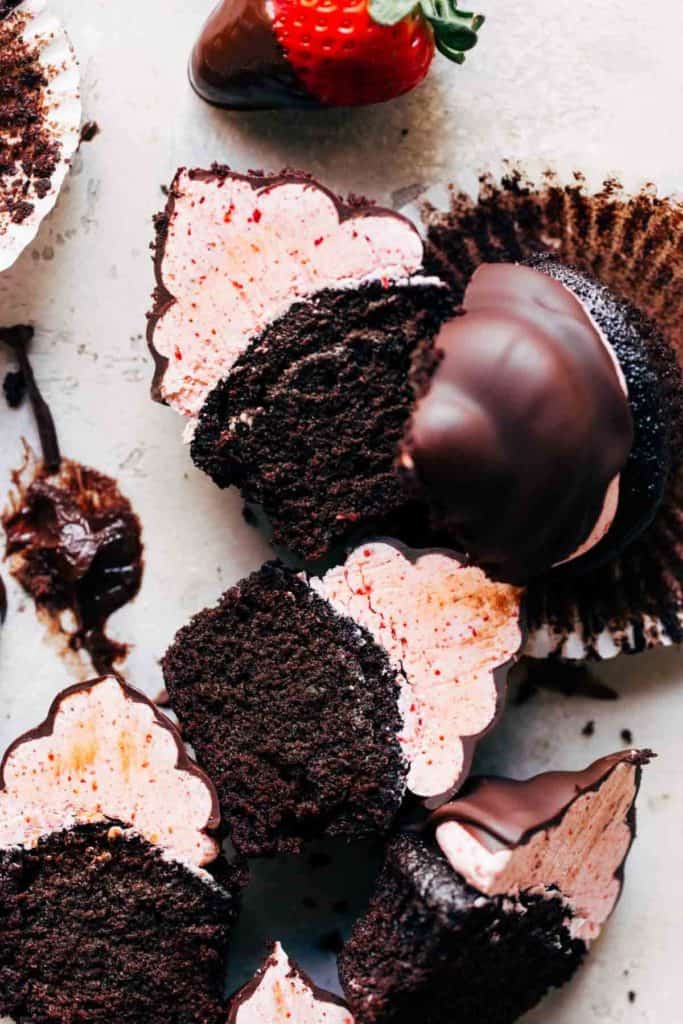 These cupcakes are so fun to make with a moist chocolate cake, strawberry Swiss meringue buttercream, and a chocolate shell. They can also be made gluten free using my gluten free chocolate cupcake recipe!
Rich and creamy are the two words that best describe this cheesecake. With a chocolate cookie crust, super smooth chocolate cheesecake, a drip of chocolate ganache, and chocolate truffles on top, it's the ultimate dessert for any chocolate lover.
The perfect chocolate treat for anyone with gluten allergy or sensitivity! These moist cupcakes are topped with a silky smooth chocolate ganache. Top with a chocolate covered strawberry to really bring in the Valentine's Day theme!
The pink cream cheese frosting says it all. This super moist strawberry cake is made with all fresh strawberries and is one of my most popular recipes!