It's the most wonderful time of the year – COOKIE SEASON! I'm rounding up my top favorite Christmas cookie recipes ranging from classic, like sugar cookies and gingerbread cookies, to more unique like hazelnut blossoms and butter pecan cookies.
This list of 15 Christmas cookie recipes is also a great blueprint for creating amazing cookie boxes. With a wide variety of flavors and types of cookies, baking any mix of these recipes will make one delicious gift!
---
CHRISTMAS COOKIES
---
Cut Out Sugar Cookies – Starting off with a classic. These sugar cookies are soft and tender but hold their shape once baked. The recipe also includes two frosting options – piping icing or spreadable buttercream.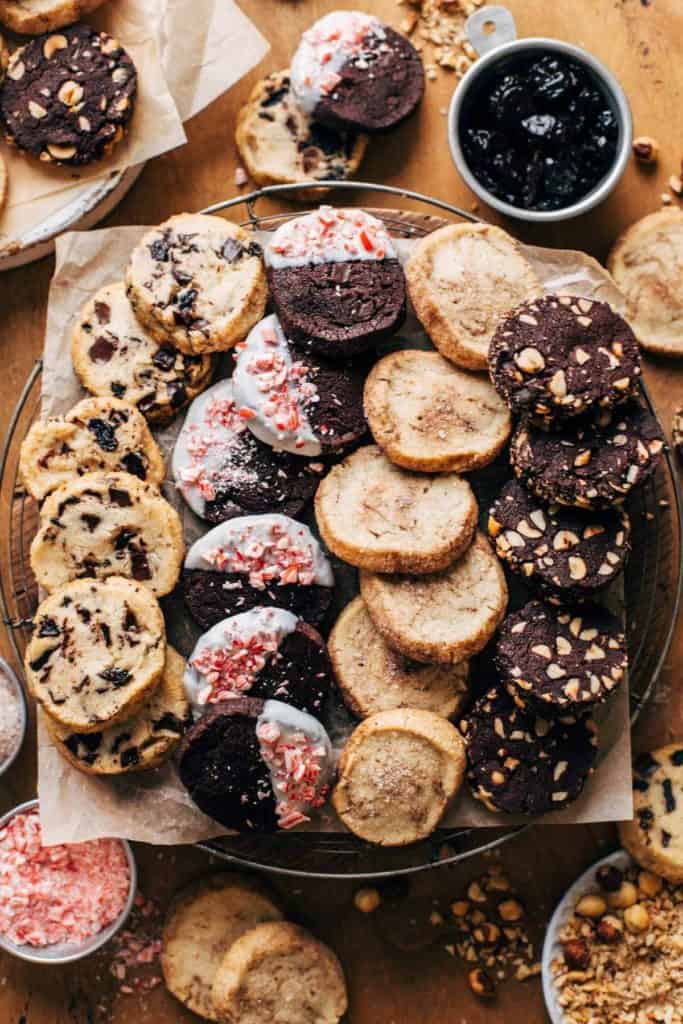 2. Slice and Bake Cookies (4 Flavors) – These easy cookies are so fun to make and have a delicious and buttery texture. This recipe includes four different flavor options!
3. Spice Cookies – If you're looking for something a bit different than gingerbread or molasses, try these spice cookies. They're extra chewy and loaded with warm spices and just a HINT of molasses.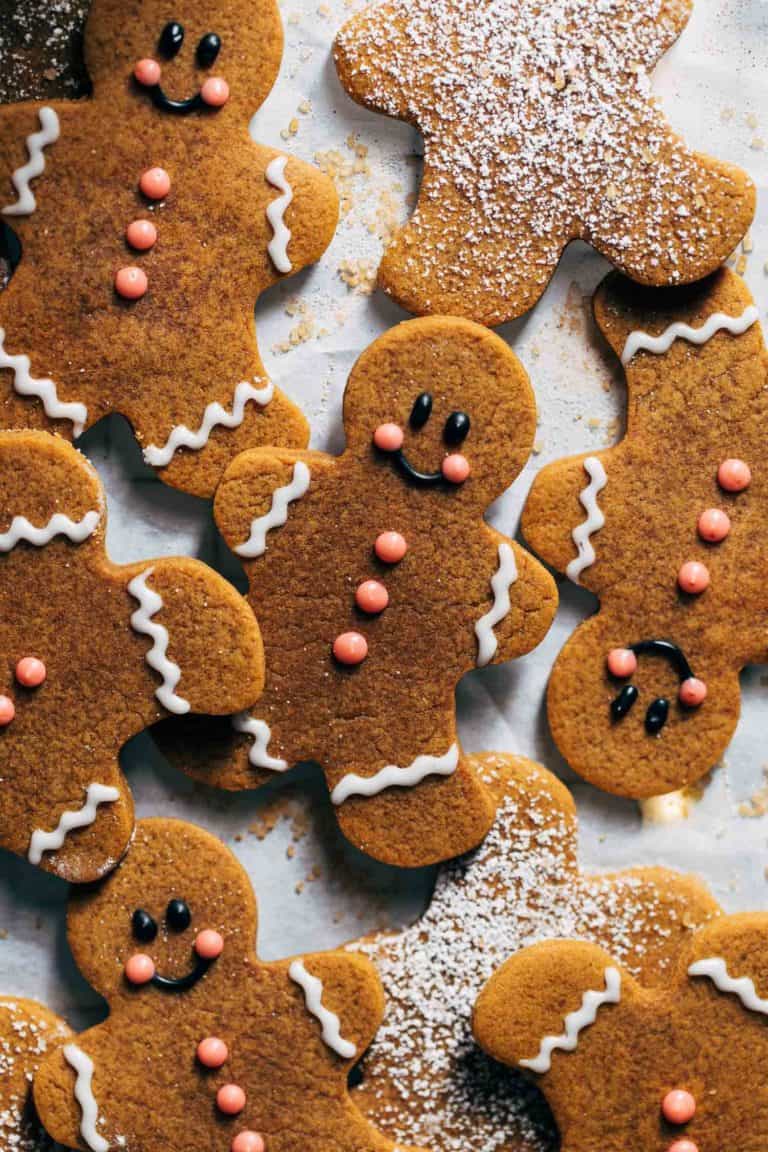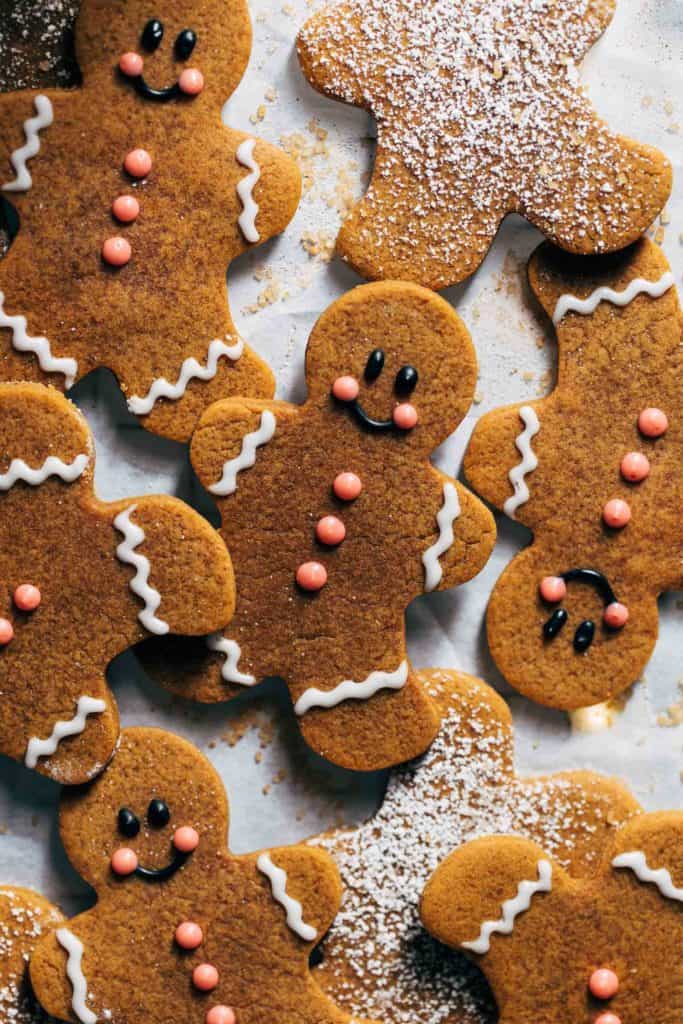 4. Gingerbread Cookies – Can't go wrong with classic gingerbread cookies. This recipe yields thick, soft, and chewy gingerbread cookies that hold their shape when baked.
5. Soft Molasses Cookies – These have all the flavor of gingerbread without having to cut or decorate. They're soft, chewy, and so so good!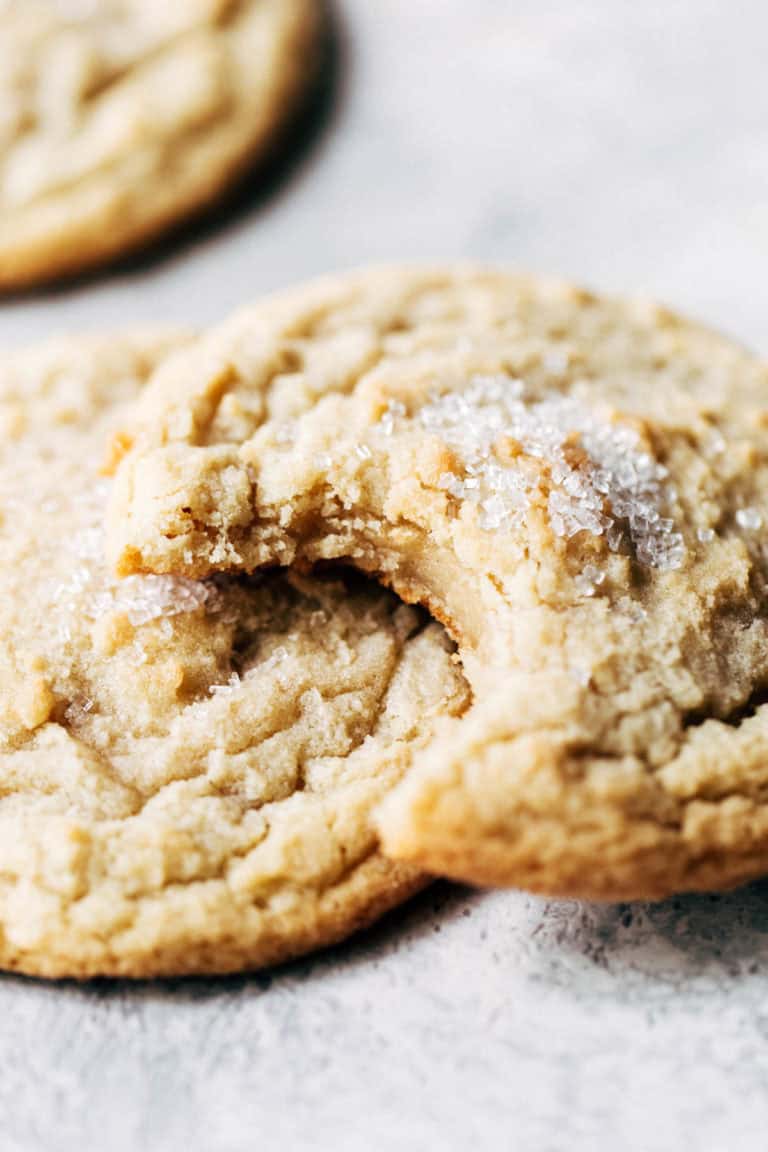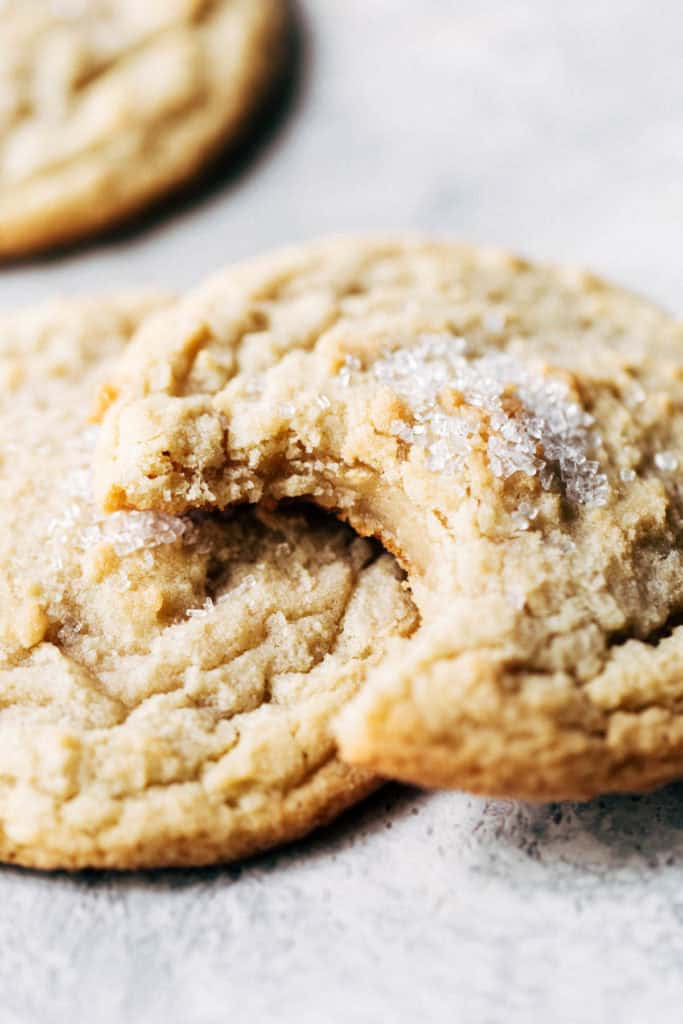 6. Soft & Chewy Sugar Cookies – The other alternative to cutting and decorating sugar cookies. These sugar cookies are soft, chewy, and taste like they came straight from a bakery. Just note that the dough must chill overnight for the best texture and flavor payoff.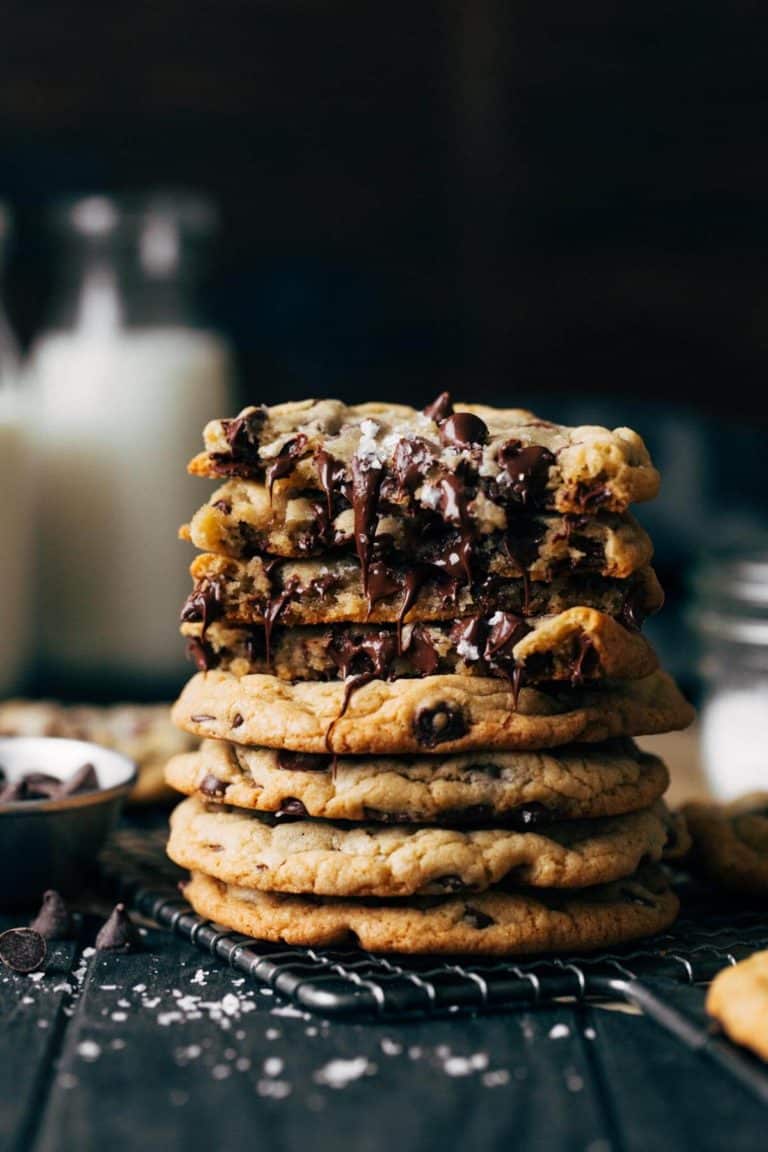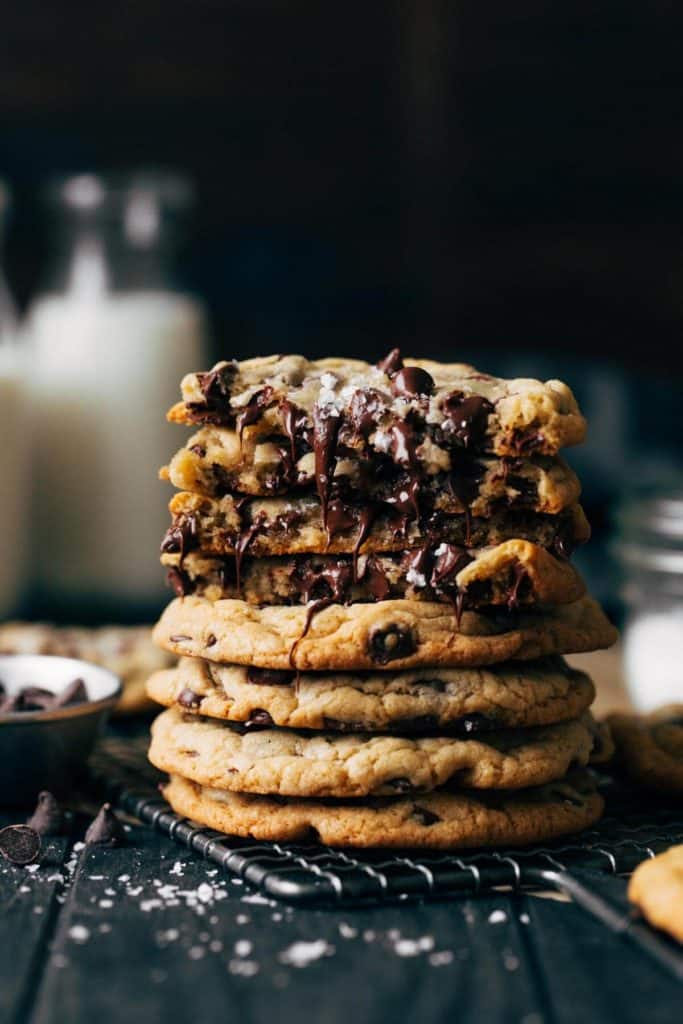 7. BEST Chocolate Chip Cookies – Chocolate chip cookies are a year round treat, but they are an absolute MUST around the holidays. This is one of the most popular recipes on the blog for good reason. They yield the most perfect cookies with a chewy and crisp edge and soft and gooey center. They're also mixed by hand and require zero chill time. Just mix and bake!
8. Raspberry Pistachio Thumbprint Cookies – Between the buttery shortbread, crunchy pistachios, and sweet and tart raspberry jam, these thumbprint cookies have it all!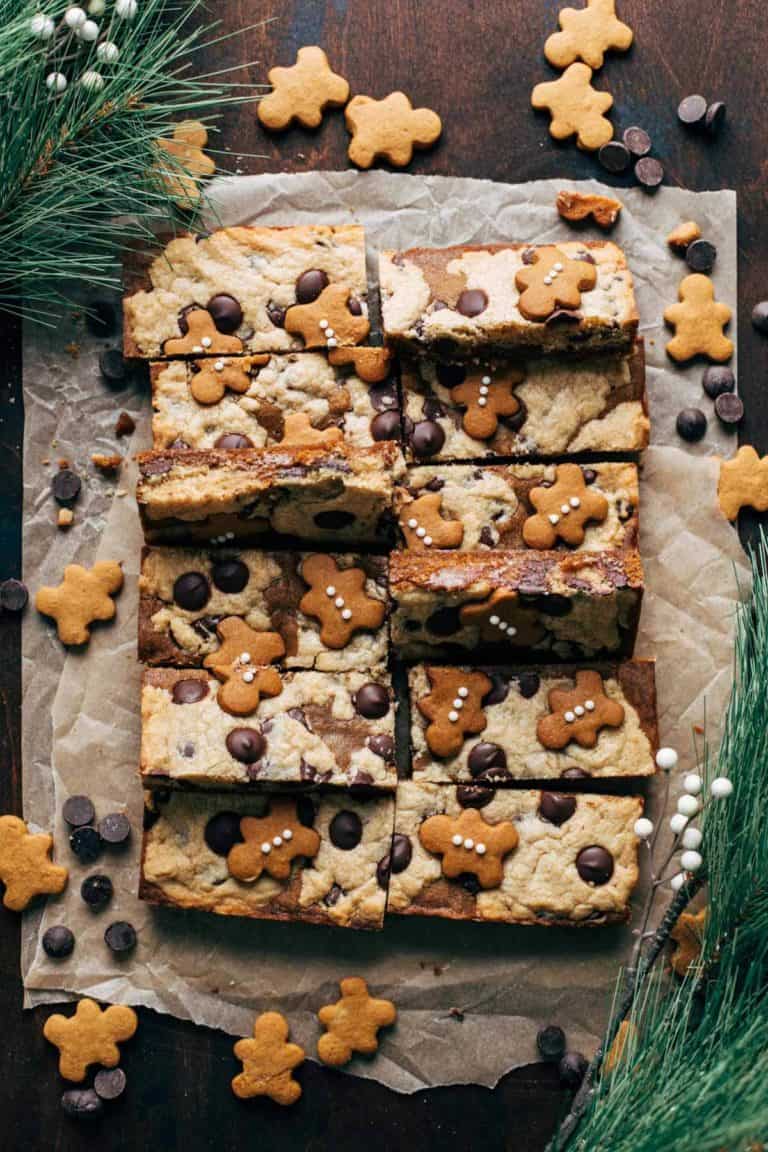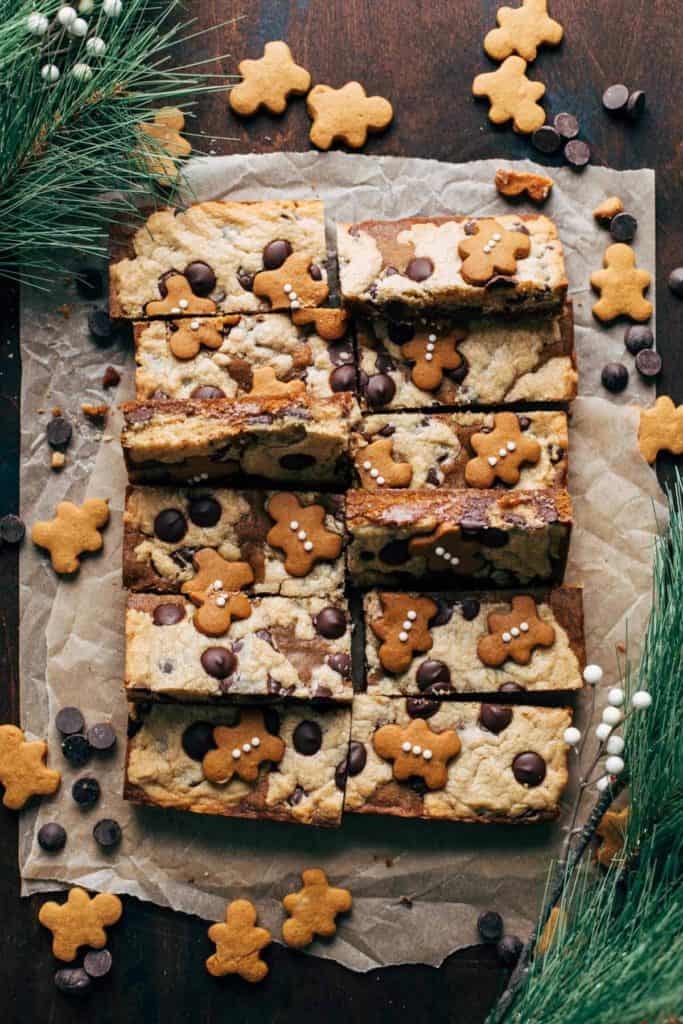 9. Gingerbread Chocolate Chip Cookie Bars – If you're looking to mix things up, try these delicious chocolate chip cookie bars. Gingerbread cookie bars are baked with globs of chocolate chip cookie dough and topped with adorable gingerbread men.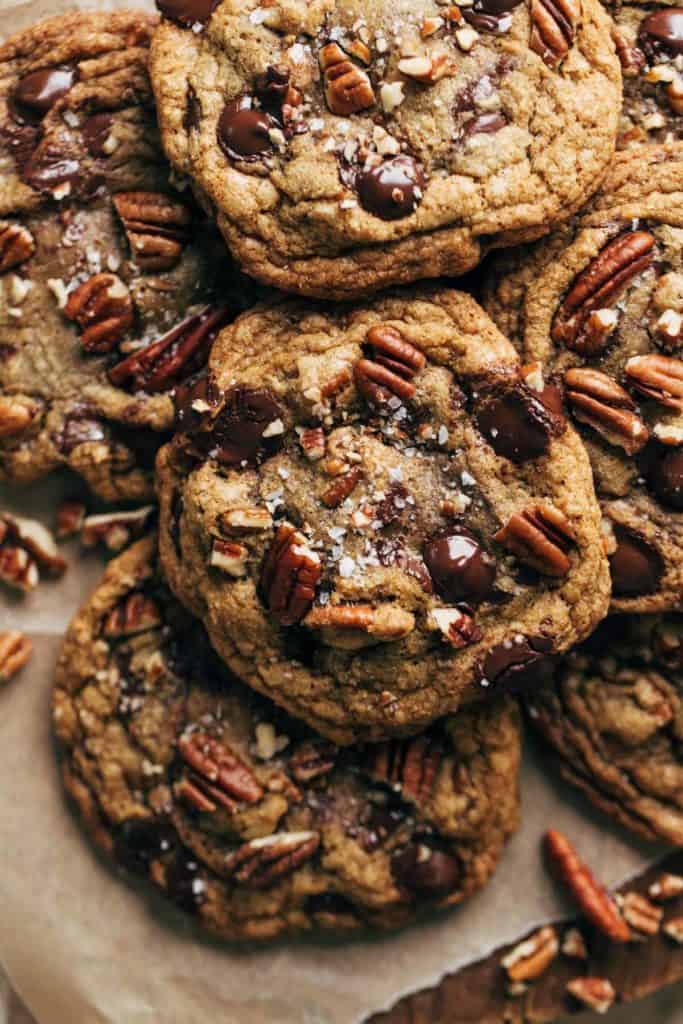 10. Butter Pecan Chocolate Chip Cookies – These cookies have the best warm and cozy flavors. Made with rich brown butter, savory pecans, and melty dark chocolate, each bite is loaded with flavor.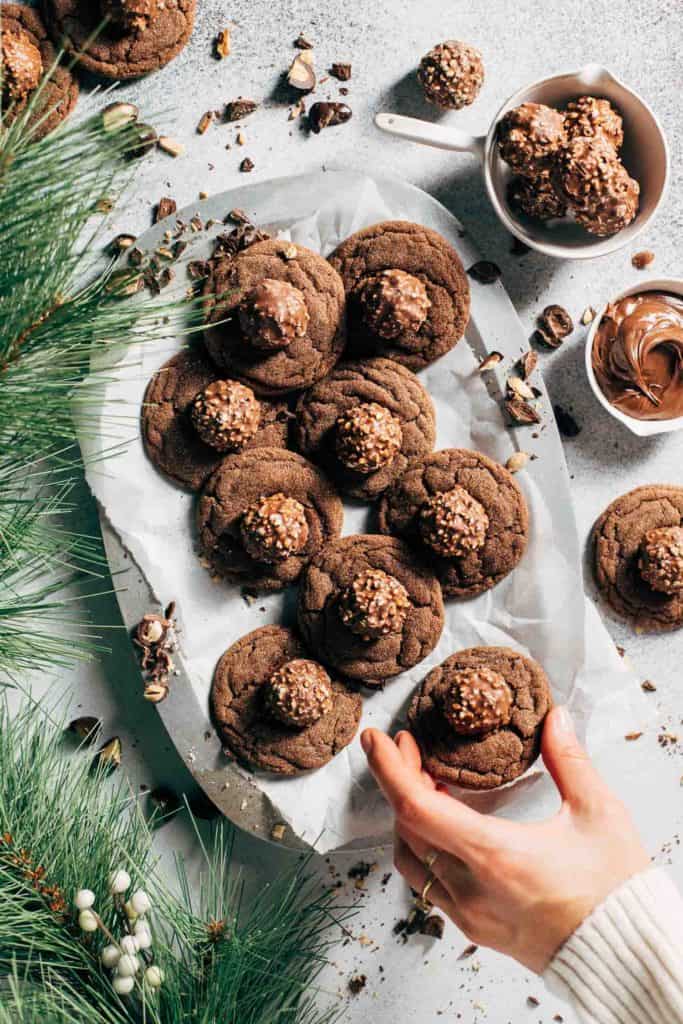 11. Chocolate Hazelnut Blossoms – Just like peanut butter blossoms, but with Nutella and hazelnut truffles! Between the soft Nutella cookies, crispy truffle shell, and creamy Nutella filling, these cookies are a symphony of flavors and textures.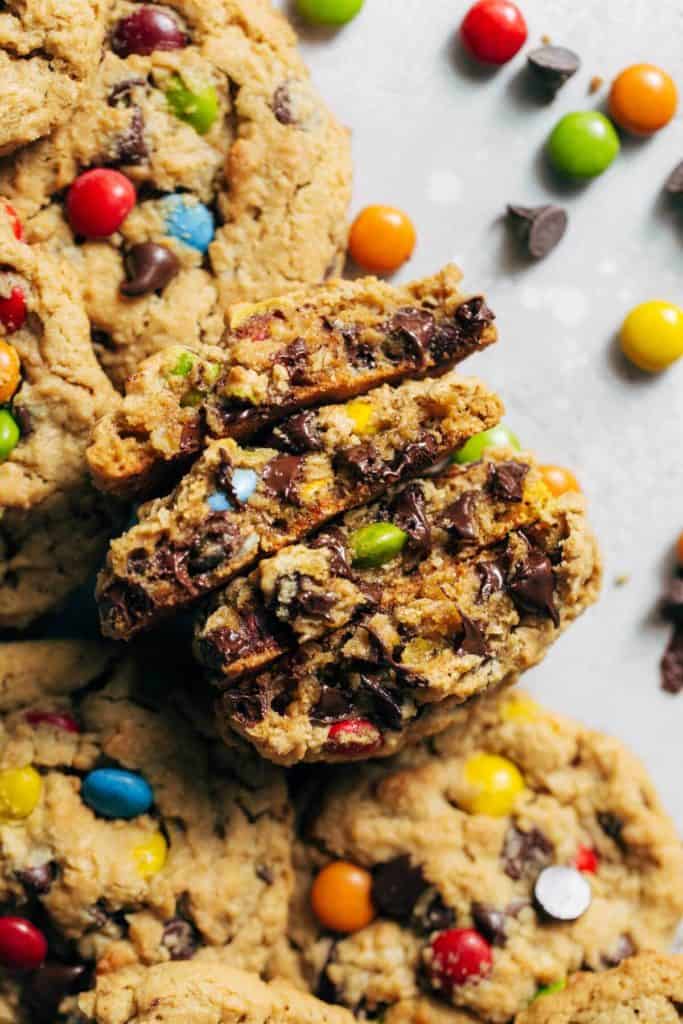 12. Monster Cookies – Turn these into a Christmas treat by using red and green M&M's! My monster cookie recipe is extra thick with a soft and gooey texture. They're so flavorful and loaded with all the mix-ins.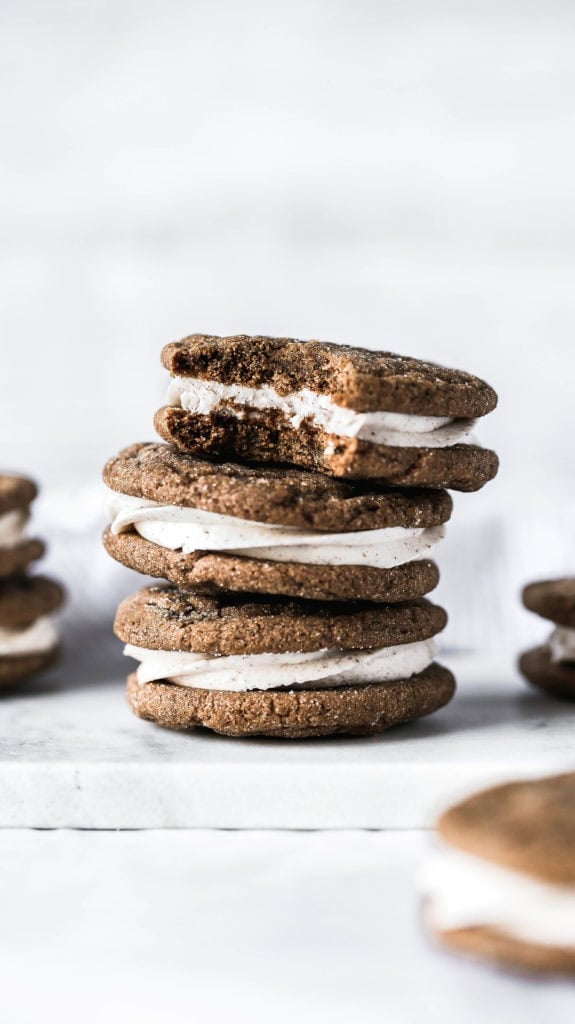 13. Gingerbread Sandwich Cookies – These soft gingerbread cookies are sandwiched with brown butter frosting. What's not to love??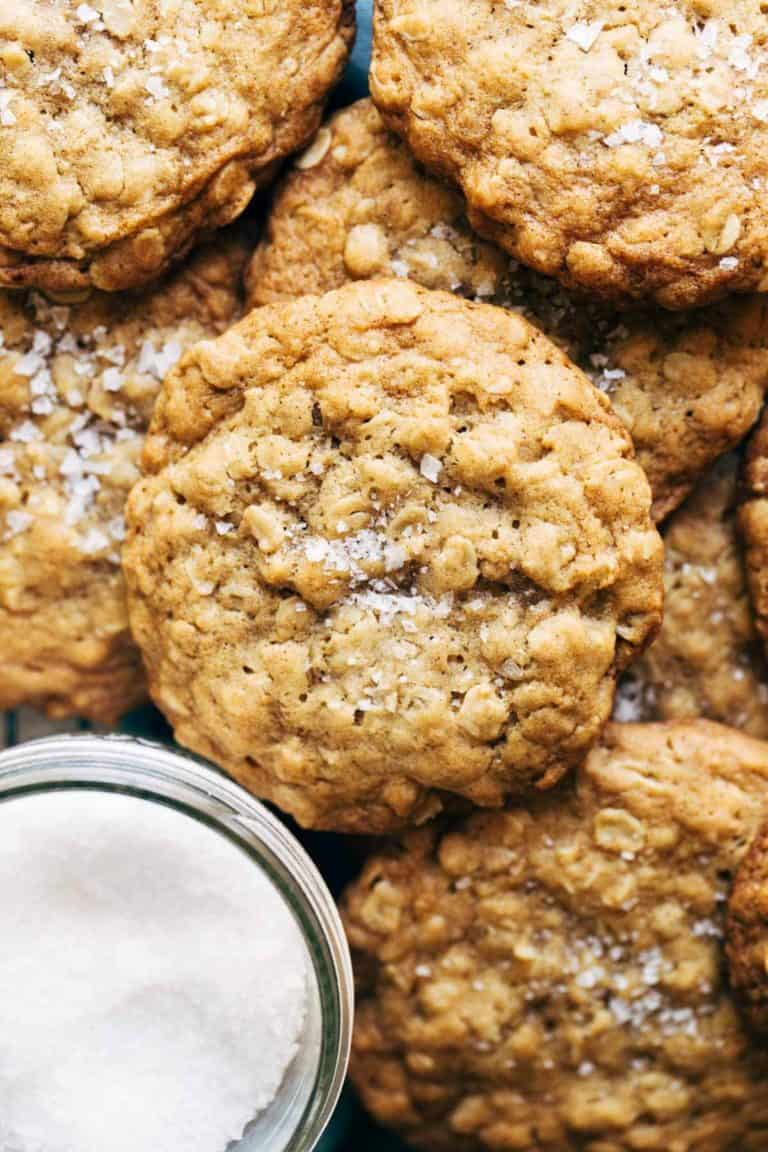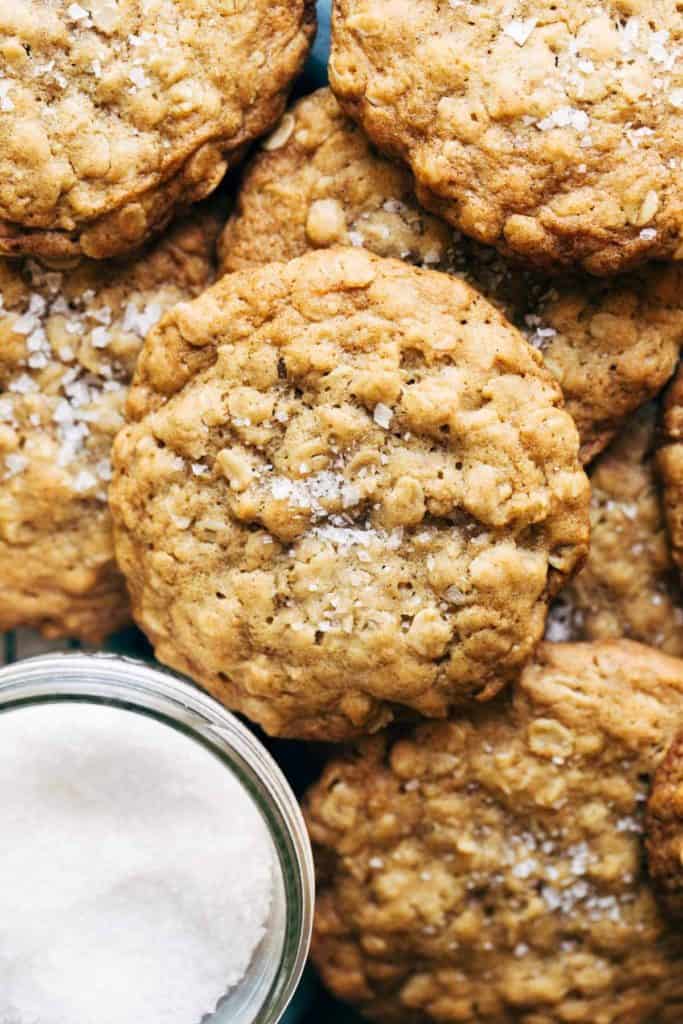 14. Brown Butter Oatmeal Cookies – Brown butter transforms this classic oatmeal cookie recipe into a warm and cozy treat. Brown butter adds a nutty and rich flavor that pairs perfectly with these soft and chewy cookies.
15. Peanut Butter Snickerdoodles – I love these cookies because they package and travel well. Soft, thick and doughy peanut butter cookies are combined with cinnamon to create the most amazing cookie mash up.
If you're looking for even more Christmas cookie ideas, check out my cookie index to view all the cookie recipes on my website!